Welcome to the most useful website in the world that isn't porn. It's the Ost Official Website! We have everything that you need about Ost, plus a lot of other crap that doesn't have anything to do with Ost but makes the site a lot cooler. Videos, Pictures, Games, Song Previews, FAQ, Blog, News, Chat, it's all here. Check back regularly for updates and news. So explore the site, have fun, kill your ears, buy an Ost CD, and give us $$$, because its Ost!
Updates are below, for news about Ost, click the Ost Blog.
To hear some songs click songs.php on that.
UPDATES: Ubel Macaco is out now! Our second album sells for $2.50! Buy it today so we make money.
We now have a hot chick that you can play with all you want on our Games page. She makes noise, so make sure your parents aren't around...
Ost chat room now available!
More copies of Ost albums now available! Prices $1-2
Ost Pictures Page now available!
Ost now has some of it's own games including the Magic Ost Ball, The Ost is Right, and Ost Crash Mayhem 1! Check 'em out at the Games and Fun Crap page!
Ost has now made the Ost MoneyMania 1000! Catch the fallling money!
Ost now has Ost PaddlePowerBall aka Ost SuperMegaPaddleBall!
Ost SuperMegaViolentRobotBattL now available on the Games and Fun Crap page!
One Cheese Army now available!
Ost has new hit counters. Yay. Check the bottom of this page for cool links.
Mad Libs Widget now on Games and Crap page. For more go to http://ssspo.uuuq.com.
Hable espanol? Parlez-vous francais? Sprechen sie Deustch? desplácese hacia abajo/faire défiler vers le bas/Blick auf die unten auf dieser Seite.
New pictures!
Ost survey now up and running on this page! It is under these announcements!!
Contact Page now available! If you want a job, please fill out the form on the Contact page!
You can now suggest your own song name on the Ost survey!
Ost now has more pictures!
Ost has already finished 3 songs for Music for Morons, and 2 are currently available to preview!
Link at the bottom of the page to the Ost word search!
You can now comment on which songs you liked on the Songs page!
The Music for Morons countdown is underway!
Music for Morons release date has been changed so it will release earlier! That's right, the new release date is Friday, May 8, 2009! Pre-order now at arguello33@optonline.net!
New songs have been added to preview!
We now have background music for some pages!
Music for Morons is finished! Check the blog for more
Music for Morons is now for sale!
Do you have gay-ass ringtones? Make them gayer!! O-tunes are here! Check out the ringtones page!
I Can't Sing has been added to the songs page by fan requests.
Check out the Ost Facebook!
Ost will begin a publicity stunt! Check the blog for more!
Ost is making remakes of their "hits" to make them less crappy and more listenable.
The Games and Fun Crap page has been edited.
4 remakes are up! Check em out at the songs page
Ost is working on a feature length Platforming Game that is not a piece of crap!
Ost new single will be coming out shortly!
"Virus" has come out, the first track from Ost's new album
Ost will be taking a vote on an official logo and album title! Check out the Blog for info.
Major changes to the site will be made.
New Album updates are coming up! Check the blog for more!
The Ost Survey can be taken directly from underneath these updates or on the Contact Ost page!
Take care of our Monkey Mascot, Ostie the Monkey!
THE STAFF
The Ostonian- Main Musician, Manager, Website Creator, Owner, Janitor (PICTURE 1)
The Nerd- Co-Manager, Company Smart Guy (PICTURE 2)
The It- Treasurer, Apprentice Musician (PICTURE TOO HIDEOUS TO SHOW)
The Small One- Assistant Musician, Craftsmen (PICTURE 4)
-Ostysseus- Head of Advertising, pretty much everything on the computer (PICTURE 5)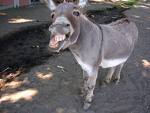 Website Hit Counter
The Number of sad losers that actually went to this site since Frebruary 19, 2009